Staff Page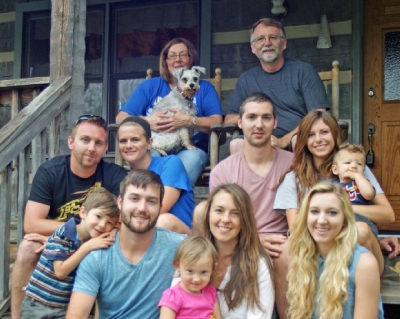 Dr. John Bailey (upper right) began his role as Marble Springs' pastor Oct 13, 2013. John truly loves the Lord and his gentle nature demonstrates a loving passion for people. He and his wife, Lori, have four children: Travis, Devin, Derek, and Hannah. John is a pastor, an author, a coach/mentor, and a former member of the North American Mission Board (Church Planting). He has a strong drive to equip church leaders and to help mature believers in Christ.

I dream of serving in a church that focuses upon the making of disciples, that shares the gospel with their words and their actions, one with an emphasis upon reaching children and their families, one that is dependent upon the Father to do things that appear impossible and that takes ownership for advancing the Kingdom in their community and region of the world. I enjoy worship that seeks God's presence and embraces creativity. I dream of a blended worship style and a relaxed atmosphere... an environment where people can come in and relax, have an encounter with the risen Christ and hear a message that is both theologically sound and relevant to their lives...
I dream of a day when the body of Christ unites together to glorify God through the multiplication of disciples, small groups, leaders and new churches.
John Bailey